Gift Vouchers
fantastic gift for a loved one
A Gift Voucher to stay at the Lodge Tree House makes a fantastic present, and you can order one to any value right here on this page.

Hire prices range from £185 - £250 per night depending on season and whether a weekend or weekday stay is planned. However, you can select any amount you wish for a voucher, either paying in full for a specific stay or making a contribution towards a stay of your recipients choice.

Once they have the voucher, the lucky recipient can contact us to arrange their stay*. If they opt for a more expensive package they can pay the difference. If they go for a less expensive option, we will refund the difference**

Please complete the form and we will contact you to arrange payment.

* Vouchers are valid for 12 months from date of purchase.
** Refunds by card may be subject to an at-cost transaction fee of no more than 2%

Using the 2020 calendar below you can see when our seasons run and how much a weekday or weekend stay costs per night for each season. Use this to help you work out a suitable voucher price.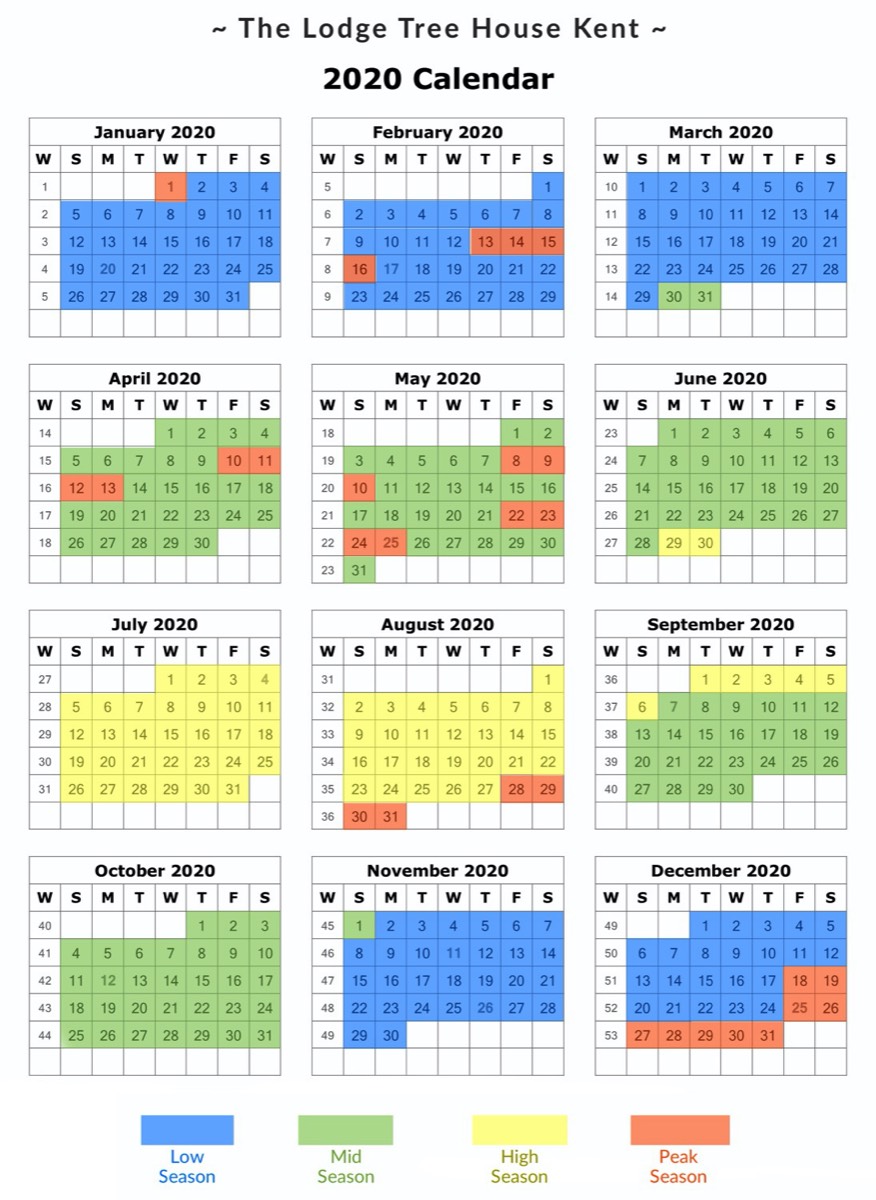 £250 per night
(Peak Season is Bank Holidays, Easter, Christmas & Valentines Day: there is no distinction between weekdays and weekends)
Weekend: £230 per night
Weekday: £215 per night

Weekend: £215 per night
Weekday: £200 per night
Weekend: £200 per night
Weekday: £185 per night

——————————————

Weekends: Friday & Saturday
Weekdays: Sunday - Thursday