Prices & Booking
check availability and request a booking
Dates with an ORANGE DOT are ALREADY BOOKED and will show a booking reference. All other dates should be free, although bookings made in the last few hours may not show.

PLEASE GET IN TOUCH ASAP TO CONFIRM ANY DATE.
Please use the form below to request a booking.
We will get back to confirm and arrange payment.
Fields marked with an asterisk (
*
) are mandatory.
The cost of your stay will be determined by your preferred season and whether you stay on a weekday (Sunday - Thursday) or on the weekend.

Using the 2020 calendar below, select a date, and look up your price accordingly under the Seasonal rates heading.
Please Note: the calendar is a price guide. It does not indicate availability.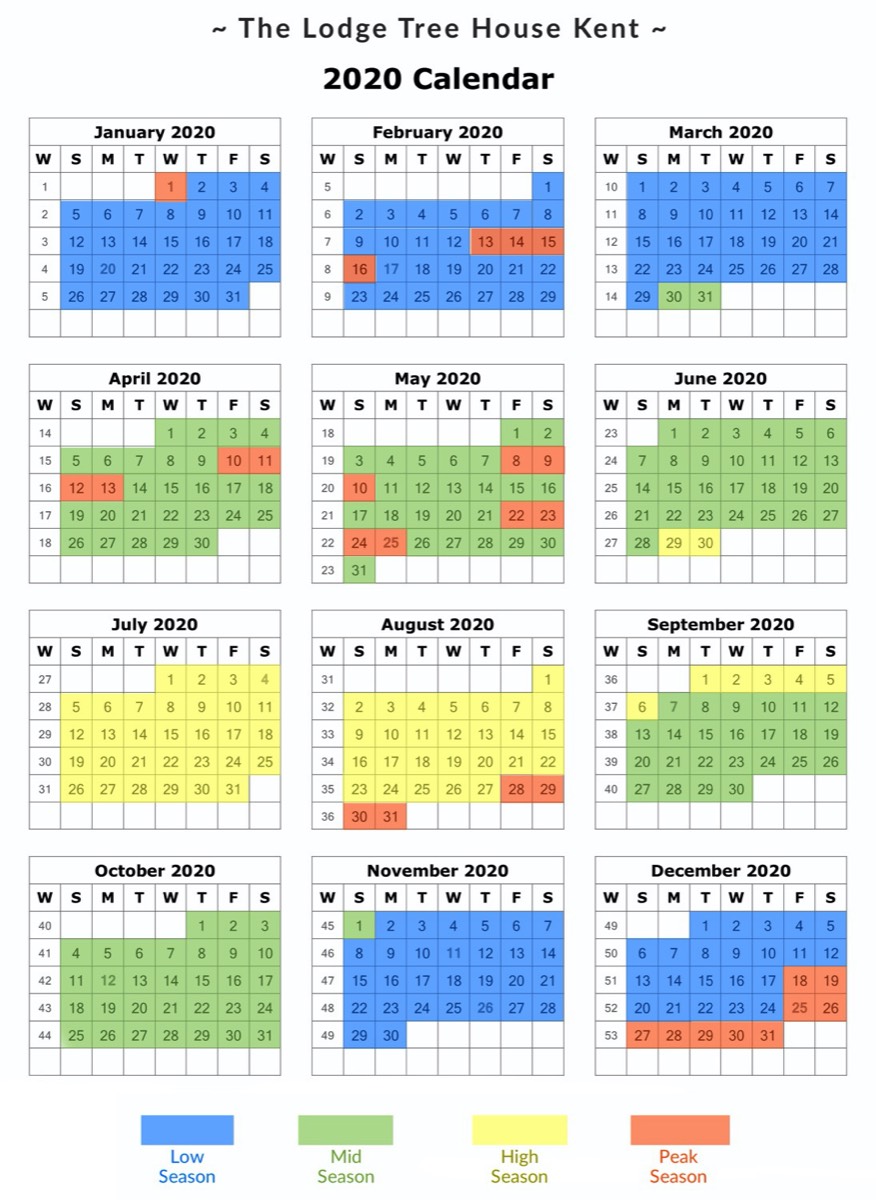 £250 per night
(Peak Season is Bank Holidays, Easter, Christmas & Valentines Day: there is no distinction between weekdays and weekends)
Weekend: £230 per night
Weekday: £215 per night

Weekend: £215 per night
Weekday: £200 per night
Weekend: £200 per night
Weekday: £185 per night

——————————————

Weekends: Friday & Saturday
Weekdays: Sunday - Thursday




The Lodge Tree House . Lymbridge Green . Stowting . Ashford . Kent . TN25 6BL